Testimonials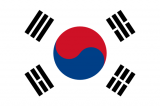 HYUN
Korea, Republic (South Korea)
10th June, 2019
Once again thanks for your support, and relieving the burden of my heart. I am glad to be able to return to Australia without problems as planned.

As you recommend, I will print my Grant Notification Letter and take it when boarding my flight to Australia.

I wish you always happy and healthy.


More National Visas Reviews and Client Testimonials