Resident Return Visa − Requirements
To be eligible for a Resident Return Visa (RRV) you must be one of the following:
an Australian permanent resident;
a former Australian permanent resident whose last permanent visa was not cancelled;
A former Australian Citizen who lost or renounced your citizenship.
A RRV may be granted for 5 years, 1 year or 3 months depending on the circumstances. Three of the most common options are detailed below.
More Resident Return Visa Information
Testimonials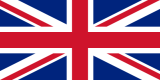 United Kingdom
7th December, 2022