About Us
World Leader
National Visas is a world leader in online Australian visa and immigration services. National Visas understands the confusion, frustration and time associated with the visa application process and delivers fast, friendly, expert advice and assistance for people seeking a visa for Australia.
Australian visas made easy!
Important Notice
National Visas is a private company and is not part of the Australian Department of Immigration. We do not have the authority to grant you a visa of any kind. We can only assist and advise people who want to travel / migrate to Australia. Please note that the final decision on all visa applications rests with the Department of Immigration.
National Visas Experienced Staff
National Visas Migration Agents are registered to provide Australian immigration advice, as required by Australian law. National Visas Registered Migration Agents adhere to the professional Code of Conduct (Administered by OMARA) along with undertaking continuous professional development (CPD) training on a yearly basis.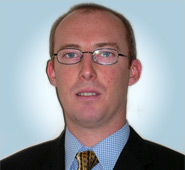 General Manager and Senior Migration Agent
Registered Migration Agent Number (MARN): 0321386
John Bell has been involved in the immigration industry since 2000 and before this has had extensive experience in the IT industry in Australia and the UK. He is tertiary qualified and has gained vast experience in international immigration law over the years working in the UK and Australia.
John has practiced in Australia as an Australian Registered Migration Agent since 2003 and in the UK as a UK immigration adviser between 2000 and 2002. The combination of John's extensive international immigration law and IT experience is a perfect fit for the services provided by National Visas.
John is also a member of the Migration Institute of Australia.
Senior Migration Agent
Registered Migration Agent Number (MARN): 1066462
Ivanna has many years of experience working with speakers of English as a second language in various fields of business, including wholesale trade, building development and hospitality.
Ivanna was awarded the prestigious Sir John Monash Scholarship for Excellence for her double degree in the Bachelor of Commerce/Bachelor of Music at Monash University. She continued on to do Honours, and most recently received the Graduate Certificate in Australian Immigration Law and Practice at the ANU.
Ivanna has experience across a broad range of visas including employer sponsored, business, skilled migration, family, visitor and student visas.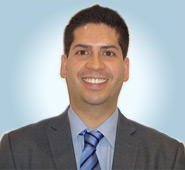 Senior Migration Agent
Registered Migration Agent Number (MARN): 1278626
Alfonso has a Bachelor of Laws from Mexico (UNAM). He also has an Australian Professional and a Graduate Certificate both in Australian Immigration Law and Practice (Victoria University) as well as a Master of Migration Law and Practice (Griffith University). He speaks English and Spanish fluently. He also understands Italian and Portuguese.
Alfonso has practiced law for numerous years and has extensive experience in the areas of property, corporate and immigration law. His areas of expertise include general skilled migration, partner visas, student visas and employer sponsored visas. He also has many years of experience dealing with multinational corporations and clients from a wide range of cultural backgrounds.
Alfonso is an Australian Citizen, but he migrated to Australia in 2010, which gives him a great personal approach and understanding of his clients' needs and circumstances. Alfonso has worked for National Visas as a Registered Migration Agent, since 2012 and he has always demonstrated a great passion in his job and a total commitment to his clients.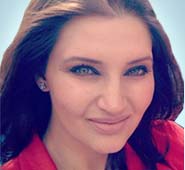 Migration Agent
Registered Migration Agent Number (MARN): 1679041
Olivia has extensive past experience in the area of Human Resources. She then moved on to the international student recruitment field assisting international students with admission to courses offered in Australian educational institutions.
Olivia holds a Bachelor in Business and a Graduate Certificate in Australian Migration Law and Practice. She is currently studying a Bachelor of Laws at Deakin University. Olivia is also a member of the Migration Institute of Australia.
Olivia has experience in resident return, visitor and working holiday visas and provides honest and professional advice to her clients. Olivia is passionate in getting the best outcome for her clients and is very patient and informative when communicating information on migration matters.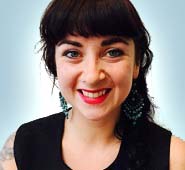 Senior Migration Agent
Registered Migration Agent Number (MARN): 1066013
Jemma was first introduced to migration law in 2009 when she volunteered with the Asylum Seeker Resource Centre (ASRC) at their legal intake clinic. Since completing her Graduate Certificate in Australian Immigration Law and Practice, she gained full registration as a Migration Agent in 2010.
Jemma holds a Bachelor degree in Legal Studies and has worked in a variety of industries, providing her with effective communication skills when dealing with government departments, corporate organisations and small businesses.
Over the past 7 years Jemma has successfully lodged temporary and permanent Employer Sponsored, Family, Visitor, Resident Return, Citizenship and appeal applications. Jemma enjoys the meaningful yet challenging nature of her work.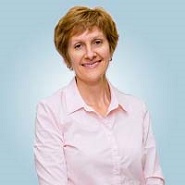 Senior Migration Agent and Solicitor
Registered Migration Agent Number (MARN): 0852559
Elena is an experienced lawyer and litigator with more than 15 years of practical experience in several jurisdictions, including Australia, Russia and Israel. She specialises in Australian immigration law and is a member of the Victorian Legal Services Board, Law Institute of Victoria and the Israeli Legal Bar Association.
Elena is also a Registered Migration Agent. She has extensive experience working with a diverse portfolio of clients, from start – ups to multinational companies in many sectors, including resources, oil and gas, mining, construction, hospitality, insurance, education and government.
Elena especially specialises in the Family migration stream (including Partner visas, Child visa and Parents visas), Skilled Independent migration, Temporary visas and Business and Investors visa stream. In these fields, she works on matters at all levels of complexity. In addition to English, Elena is fluent in Russian and Hebrew and is a great help to her Russian and Hebrew – speaking clients.
Being a migrant herself, Elena has a personal understanding of the difficulties and struggles her clients may face during the visa process. This deep understanding, combined with her wealth of experience and passion for helping people, allows Elena to provide services of a high standard and achieve the desired outcome.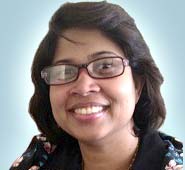 Migration Agent
Registered Migration Agent Number (MARN): 1574896
Shasheema holds a Bachelor of Laws from Sri Lanka (University of Colombo). She also has a Graduate Certificate in Australian Immigration Law and Practice (ANU) as well as a Master of Laws (University of Adelaide). Shasheema is a member of the Migration Institute of Australia and speaks English and Sinhalese fluently.
Shasheema first started as a volunteer Registered Migration Agent with the Refugee and Immigration Legal Centre (RILC) at their fast-tack assessment program. Shasheema is an Australian Citizen and migrated to Australia in 2007 with her family.
Shasheema has extensive experience with student visas, partner visas, temporary graduate visas, resident return visas, short stay business visas, visitor visas and working holiday visas.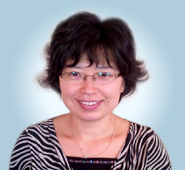 Electronic Travel Authority (ETA) Advisor and Accounts
Katherine is a qualified accountant and has over 20 years accounting experience.
Katherine is National Visas' Electronic Travel Authority (ETA) Advisor, she manages our ETA visas and also provides accounting and administrative support.
Prior to joining National Visas in 2008 Katherine worked for a number of large international companies in Korea, in both accounting and account managerial positions.
Katherine has completed an undergraduate degree in Accounting at Shingu University in Korea and also a Diploma in Accounting from Holmesglen in Australia.
Katherine migrated to Australia in 2006 with her family and speaks fluent Korean.

Office Assistant
Sally has been with National Visas since 2011, working in Administration and Agent Support. Sally brings with her extensive experience working for both government departments and multi-national companies in various management positions. Sally has studied a Business Degree and Certificate IV in Bookkeeping. Sally lives in Melbourne with her husband, children and dogs.
Why use a Registered Migration Agent
There are a number of reasons why people choose to use the services of a Registered Migration Agent when lodging a visa application.
Applying for a visa can be a time consuming, and at times complicated process.
Registered Migration Agents have specific knowledge and skills that reduce the visa applicant's exposure to such undesirable elements of the visa application process, as follows:
Migration law can be extremely complex and continually changing, making it difficult for applicants to prepare an informed application:
Migration rules and regulations are very strict and specific, so an applicant who is unaware of all of the conditions can easily lodge an invalid application:
Visa applicants are not always aware of the most suitable visa for their circumstances because of the numerous visa subclasses – an agent will ensure that the most appropriate visa is sought:
Incomplete or inaccurate visa applications will lead to time delays and may possibly require an application to be re-submitted, which is especially critical given that the Government will not refund application fees:
Applicants can be requested to provide more information or attend interviews – a migration agent is in the best position to guide applicants through these situations.
Applying for a visa is not a formality. It is a costly, time consuming and precise process.
In many cases it is the first step in one of the most important decisions you will ever make – deciding to start a new life in another country.
Registered Migration Agents give visa applicants the best chance to fulfil such life plans successfully, with the least stress or hindrance from Government authorities.