About Us
National Visas has been trading since 2003 in Australian legal advice and Australian visa, immigration and citizenship services. National Visas understands the confusion, frustration and time associated with the application process and delivers a fast, friendly and comprehensive Australian visa, immigration and citizenship advice and independent consulting services on Australian immigration law and policy using our experienced Australian OMARA Registered Migration Agents. National Visas is a private company and is not affiliated with the Australian Department of Immigration and charges professional fees to provide a service.
National Visas Migration Agents are registered to provide Australian immigration advice, as required by Australian law. National Visas Registered Migration Agents adhere to the professional Code of Conduct (Administered by OMARA) along with undertaking continuous professional development (CPD) training on a yearly basis. The Office of the Migration Agents Registration Authority (OMARA) is an office of the Department of Home Affairs (Australian Department of Immigration). To find out more information about the OMARA please click here: https://www.mara.gov.au/using-an-agent/using-a-registered-migration-agent/
OUR TEAM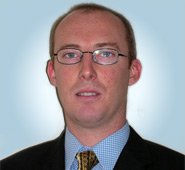 General Manager and Senior Migration Agent
Registered Migration Agent Number (MARN): 0321386
John Bell has been involved in the immigration industry since 2000 and before this has had extensive experience in the IT industry in Australia and the UK. He is tertiary qualified and has gained vast experience in international immigration law over the years working in the UK and Australia.

John has practiced in Australia as an Australian Registered Migration Agent since 2003 and in the UK as a UK immigration adviser between 2000 and 2002. The combination of John's extensive international immigration law and IT experience is a perfect fit for the services provided by National Visas.

John is also a member of the Migration Institute of Australia. View More
Lawyer
Andrew has over 20 years' experience in Australia and abroad. Andrew's experience includes acting in family law, complex corporate and commercial litigation disputes, defence of occupational health and safety prosecutions, fraud & misconduct claims and regulatory investigations.

Given Andrew's extensive experience, he prides himself on partnering with his clients to achieve the best possible commercial outcomes in a cost-efficient manner whilst developing long-term client relationships that continue after a matter has been resolved. Andrew is known for his excellent client service and plain speaking legal advice as clients navigate their way through complex litigation and disputes.

Andrew's experience incorporates all jurisdictions from the Federal Court of Australia to the Supreme Court and County Courts, Magistrate's Court and Tribunals together with other jurisdictions throughout Australia. View More
Why use a Registered Migration Agent
There are a number of reasons why people choose to use the services of a Registered Migration Agent when lodging an application.
Applying for an application can be a time consuming, and at times complicated process. Registered Migration Agents have specific knowledge and skills that reduce the applicants exposure to such undesirable elements of the application process, as follows:
Migration law can be extremely complex and continually changing, making it difficult for applicants to prepare an informed application
Migration rules and regulations are very strict and specific, so an applicant who is unaware of all of the conditions can easily lodge an invalid application
Applicants are not always aware of the most suitable visa for their circumstances because of the numerous visa subclasses – an agent will ensure that the most appropriate visa is sought
Incomplete or inaccurate applications will lead to time delays and may possibly require an application to be re-submitted, which is especially critical given that the Government will not refund application fees
Applicants can be requested to provide more information or attend interviews – a Register Migration Agent is in the best position to guide applicants through these situations