About Us − Profiles
National Visas Experienced Immigration Advisors
National Visas Migration Agents are registered to provide Australian immigration advice, as required by Australian law.
National Visas Registered Migration Agents adhere to the professional Code of Conduct (Administered by MARA) along with undertaking continuous professional development (CPD) training on a yearly basis.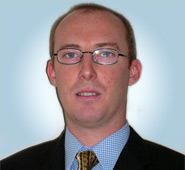 Senior Migration Agent
Registered Migration Agent Number (MARN): 0321386
John Bell has been involved in the immigration industry since 2000 and before this has had extensive experience in the IT industry in Australia and the UK. He is tertiary qualified and has gained vast experience in international immigration law over the years working in the UK and Australia.
John has practiced in Australia as an Australian Registered Migration Agent since 2003 and in the UK as a UK immigration adviser between 2000 and 2002. The combination of John's extensive international immigration law and IT experience is a perfect fit for the services provided by National Visas.
John is also a member of the Migration Institute of Australia.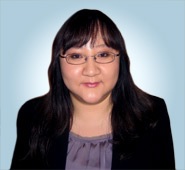 Migration Agent
Registered Migration Agent Number (MARN): 1066462
Ivanna has many years of experience working with speakers of English as a second language in various fields of business, including wholesale trade, building development and hospitality. She also speaks Chinese Mandarin.
Ivanna was awarded the prestigious Sir John Monash Scholarship for Excellence for her double degree in the Bachelor of Commerce/Bachelor of Music at Monash University. She continued on to do Honours, and most recently received the Graduate Certificate in Australian Immigration Law and Practice at the ANU.
Ivanna has experience across a broad range of visas including employer sponsored, business, skilled migration, family, visitor and student visas.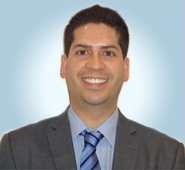 Migration Agent
Registered Migration Agent Number (MARN): 1278626
Alfonso has a Bachelor of Laws from Mexico (UNAM). He also has an Australian Professional Certificate and a Graduate Certificate, both in Australian Immigration Law and Practice (Victoria University). He speaks English, Spanish and Italian fluently.
Alfonso has practiced law for numerous years and has extensive experience in the areas of property, corporate and immigration law. His areas of expertise include general skilled migration, partner visas, student visas and employer sponsored visas. He also has many years of experience dealing with multinational corporations and clients from a wide range of cultural backgrounds.
As a migrant himself, Alfonso is also a permanent resident in Australia, which gives him a great personal approach and understanding of his clients' needs and circumstances. In 2012, Alfonso joined National Visas as a Registered Migration Agent demonstrating a great passion in his job and a total commitment to his clients.
Alfonso is also a member of the Migration Institute of Australia (MIA).
Migration Agent
Registered Migration Agent Number (MARN): 1679041
Olivia has extensive past experience in the area of Human Resources. She then moved on to the international student recruitment field assisting international students with admission to courses offered in Australian educational institutions.
Olivia holds a Bachelor in Business and a Graduate Certificate in Australian Migration Law and Practice. She is currently studying a Bachelor of Laws at Deakin University. Olivia is also a member of the Migration Institute of Australia.
Olivia has experience in resident return, visitor and working holiday visas and provides honest and professional advice to her clients. Olivia is passionate in getting the best outcome for her clients and is very patient and informative when communicating information on migration matters.
National Visas Other Staff:
National Visas staff are from diverse cultural backgrounds and some have recently migrated to Australia.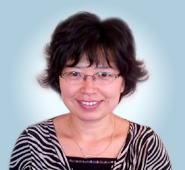 Electronic Travel Authority (ETA) Advisor
Katherine is a qualified accountant and has over 16 years accounting experience.
Katherine is National Visas' Electronic Travel Authority (ETA) Advisor, she manages our ETA visas and also provides accounting and administrative support.
Prior to joining National Visas in 2008 Katherine worked for a number of large international companies in Korea, in both accounting and account managerial positions.
Katherine has completed an undergraduate degree in Accounting at Shingu University in Korea and also a Diploma in Accounting from Holmesglen in Australia.
Katherine migrated to Australia in 2006 with her husband and children and speaks fluent Korean.