Australian Skilled Work Visas Eligible State Sponsored Occupations
State Sponsored Occupations are selected from the Medium and Long-term Strategic Skills List (MLTSSL), Short-term Skilled Occupation List (STSOL) and the Regional Occupation List (ROL) by Australian State/Territory Governments to identify specific skill shortages in certain states and regional areas of Australia.
You must be able to demonstrate your work experience and/or qualification matches an occupation listed below to obtain sponsorship.
The current occupations that Australian States/Territories will sponsor are set out below.
Please click on the occupation for a detailed job description to confirm if the tasks you have completed for your occupation meet the Australian and New Zealand Standard Classification of Occupations (ANZSCO) requirements.
State Sponsored Occupations:
Loading State Sponsored Occupation List. Please wait.
More Skilled Work Visa Information
Testimonials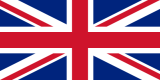 John
United Kingdom
14th June, 2023