Appeals and Waivers
Application refusals and cancellations may be appealed/challenged at the Administrative Appeals Tribunal or the Federal Court.
A waiver is an opportunity for you to put forward additional claims and information in support of your application. Types of waivers:
Extend stay in Australia (including bridging visas)
Exclusion periods (bans from Australia)
Character (criminal issues)
Health
For visa conditions (such as No Further Stay)
If you have a complex case that needs expert visa/immigration/citizenship advise we can help.
Book phone or Skype consultation (30 minutes recommended) to speak to one of our Registered Migration Agents, to help you understand your position and options to proceed.
Receive the most comprehensive Australian legal advice from our experienced lawyers and Australian visa, immigration and citizenship advice and independent consulting services on Australian immigration law and policy using our experienced Australian OMARA Registered Migration Agents.
Need help?
Speak to one of our Registered Migration Agents today.
National Visas Service
A comprehensive service where one of our experienced Registered Migration Agents acts as your nominated representative throughout the entire application process, from start to finish. We review your individual situation in detail to determine the most appropriate solution for your circumstances. We work with you to ensure you have the most relevant and comprehensive evidence to support your application, using our extensive experience in achieving successful outcomes, before preparing and lodging your application for you. We continue to liaise with the relevant government authorities on your behalf until the application is processed.
Benefits of Service
Affordable services utilising the expertise of our experienced Registered Migration Agents to prepare and lodge the application will result in a more efficient process. The service will reduce the time that you need to spend on preparing an application, while at the same time ensuring the application has the strongest chance of success in the fastest time possible.
Testimonials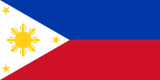 Arlene
Philippines
16th September, 2022