Australian Skilled Work Visas Expression of Interest
How does the Expression of Interest (EOI) and the Visa Application work?
SkillSelect is an online system that enables skilled workers interested in migrating to Australia to record their details to be considered for a skilled visa through an Expression of Interest (EOI). People intending to migrate to Australia may be invited by the Australian Government to lodge a visa application.
An EOI is not the same as a visa application, it is an indication that you would like to be considered for a skilled visa.
You need to provide a range of information in your EOI depending on the visa you want to be considered for. While you don't need to submit documents supporting your claims when you submit your EOI, you must have a range of information prepared.
You must have documents supporting the claims you make in your EOI ready to go. An invitation to make a visa application may be issued very quickly after you submit your EOI and you will only have 60 days to lodge a completed visa application.
More Skilled Work Visa Information
Testimonials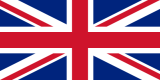 Giulio
United Kingdom
15th March, 2023