Australian Partner Visas
A partner visa is for people who are married, engaged, or in a de facto relationship with an Australian citizen or eligible New Zealand citizen and want to live with their partner in Australia. Types of partner visas:
Partner Visa (temporary 2 year visa)
Partner Visa (permanent residence)
Prospective Marriage Visa (temporary 9 month visa)
New Zealand Citizen Family Relationship Visa (temporary 5 year visa)
Take the partner visa assessment to determine if you can apply or book a consultation
Other types of family visas that require sponsorship:
Aged Dependent Relative visa (permanent residence)
Remaining Relative visa (permanent residence)
Child visa (permanent residence)
Dependent Child visa (temporary)
Carer visa (permanent residence)
Adoption visa (permanent residence)
Orphan Relative visa (permanent residence)
Need help?
Speak to one of our Registered Migration Agents today.
Receive the most comprehensive Australian legal advice from our experienced lawyers and Australian visa, immigration and citizenship advice and independent consulting services on Australian immigration law and policy using our experienced Australian OMARA Registered Migration Agents.
More Partner Visa Information
National Visas Service
A comprehensive service where one of our experienced Registered Migration Agents acts as your nominated representative throughout the entire application process, from start to finish. We review your individual situation in detail to determine the most appropriate solution for your circumstances. We work with you to ensure you have the most relevant and comprehensive evidence to support your application, using our extensive experience in achieving successful outcomes, before preparing and lodging your application for you. We continue to liaise with the relevant government authorities on your behalf until the application is processed.
Benefits of Service
Affordable services utilising the expertise of our experienced Registered Migration Agents to prepare and lodge the application will result in a more efficient process. The service will reduce the time that you need to spend on preparing an application, while at the same time ensuring the application has the strongest chance of success in the fastest time possible.
Testimonials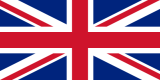 Margaret
United Kingdom
11th October, 2023