Australian Retirement Visa Requirements
Holders or former holders of Subclass 405 (Investor Retirement) visa or a Subclass 410 (Retirement) visas now have access to permanent residency through Parent visa or a Contributory Parent visa, without the requirement to meet the balance of family test.
Applicants must maintain adequate health insurance until the permanent visa is granted, and meet the relevant health, character and other public interest criteria for the grant of the permanent visa.
The applicant must not have held another substantive visa other than a Subclass 405 or 410 in the intervening period.
Please click the link for more information on parent visa requirements https://www.nationalvisas.com.au/parent-visas/requirements/
More Retirement Visa Information
Testimonials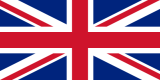 United Kingdom
7th December, 2022