Testimonials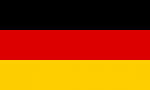 Gabriela - Germany
ETA Visa
Visitor ETA Visa
29th November, 2016
Thank you very much for having so quickly answered my questions and given me such exhaustive information. Now I can serenely travel to Australia.

I appreciate your competence and helpfull support and wish you a nice day.

Kind regards
Gabriela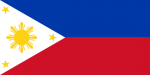 Raymund - Philippines
Premier Service
Business Long Stay 457
17th November, 2016
Exceptional quality of service quality.
First of all, this review is not based on the outcome of my visa (although it was successful) but rather more of the experience.
Proper expectations were set from the beginning. The level of professionalism of National Visa is outstanding.
The agents are very knowledgeable and pays great attention even to the smallest details.
Each question gets an accurate answer in a very timely manner.
You are not left in the dark of what's going on during the process as updates are constantly provided.
I will definitely use National Visa service again when it is time to apply for my citizenship.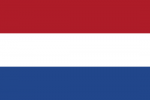 Jasper - Netherlands
Premier Service
Working Holiday Visa
15th November, 2016
Thank you so much for all your help in this process.

I appriciate that the process went so incredibly fast.

Marshall - USA
Premier Service
Spouse / De Facto 309 / 820
4th November, 2016
Ivanna was instrumental in my success in getting my partner permanent residency visa.
She did an excellent job of guiding me through the data generation and then coaching and critiquing my write up on the relationship with my Aussie wife.
She was constantly on top of the flow of the documents. We communicated frequently.
I have complimented Ivanna to my Aussie friends as well as your firm National Visas for the wonderful assistance that you provided.

Thanks for that.
Keep up the great effort, it very well appreciated for such a vitally critical need for a non Aussie.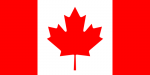 Bruno - Canada
Premier Service
Working Holiday Visa
2nd November, 2016
I just want to thank you for your help. I really appreciate it.
Thanks Bruno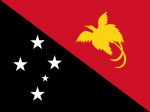 Paula - Papua New Guinea
Premier Service
Visitor e600 Visa
26th October, 2016
Thank you and National Visas for the service provided in getting Visas for me and my husband.
Your service had been exceptional and I shall certainly refer your service to others.
Thank you from a satisfied customer!!
Paula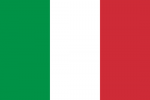 Alessandro - Italy
Premier Service
Working Holiday Visa
25th October, 2016
Excellent - National Visas granted to me working holiday visa efficiently and quickly.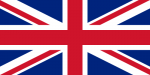 Chris - United Kingdom
ETA Visa
Visitor ETA Visa
19th October, 2016
Just got confirmation on an ETA being approved, honestly so happy with the service.
Thank you so much for your help, you were the only people I could get through to and got everything sorted in 12 hours. I'm very impressed.
All the best
Chris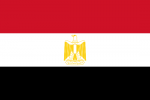 Ahmed - Egypt
Premier Service
Skilled Independent 189 Visa
18th October, 2016
Very Professional and fluent. National visas helped me to get my PR in Australia. Their agents are very professional, supportive and efficient. They worked-out the very little details in my application which helped me to get my PR visa through a direct grant. They respond to emails very quickly and are ready to have skype interview whenever needed. It was a great experience working with National Visas.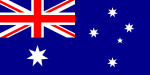 Sam - Charly And Co. (Australian Employer)
Premier Service
Temporary Business 457 Visa
14th October, 2016
Great responsive service, delivers as promised
We've been working with National Visas to get a 457 Visa for our Chef.
* Set price and additional fees were clearly communicated in the outset
* All communications has been concise via email/phone that clearly articulates what's required and each step of the way.
* We did have some challenges putting together the required documentation, but that's expected with any sponsorship.
Overall the team was great to work with, and they were to help us get the Visa as needed.