Testimonials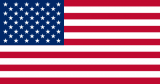 Marnita
USA
22nd October, 2018
Thank You Extremely Much for all of this valuable information! Me and my Mom are so excited to have the opportunity to go to Australia.

We will be able to relax because of the information that you sent us and prepare for a vacation of a lifetime!

I will most definitely spread the word about National Visas to any of my friends that decide to travel abroad!


More National Visas Reviews and Client Testimonials