Testimonials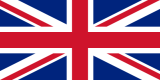 Alan - United Kingdom
Premier Service
Resident Return Visa (Online)
24th January, 2017
I just want to say a big thank you for all your help and support.
Alan is computer illiterate, and I'm not far behind.
We are both now really excited about our holiday and can go with peace of mind.
I'm never letting this visa lapse again!
Again, Big thank you for your work and the effort you made to let us know of the visa progression.
It was very much appreciated.
More National Visas Reviews and Client Testimonials