Training 407 Visa
This visa allows people to come to Australia on a temporary basis, for up to 2 years, to participate in workplace-based occupational training activities to improve skills for the job, area of tertiary study, field of expertise or in a professional development training program in Australia.
There are three types of occupational training (nomination eligibility types) covered by this visa:
Workplace based training required for registration.
Structured workplace based training to enhance skills in an eligible occupation.
Training that promotes capacity building overseas (overseas qualification, government support, professional development).
Training 407 Visa requirements, processing times and costs.
Training Visa Requirements
There are two sets of requirements:
Sponsor Requirements.
Visa Applicant Requirements.
Sponsor Requirements
The employer needs to show the following:
Must be able to show the organisation can directly provide training, unless the organisation is a national Australian Commonwealth Government agency or has an exemption.
Visa Applicant Requirements
The trainee needs to show the following:
At least 18 years of age.
Be nominated by the sponsor.
Meet English language requirements.
Meet health and character requirements.
Training Visa Processing Time
Processing times will vary according to your personal circumstances. General estimates are as follows:
Document preparation 2 to 4 weeks.
Post lodgement processing 3 to 6 months.
Training Visa Costs
The application costs vary according to your personal situation. Please take a free online assessment to determine the costs or book a consultation for more information.
More Employer Sponsored Visa Information
Testimonials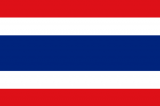 Darunee
Thailand
5th July, 2023