Temporary Work 400 Visa
Temporary Work Visa requirements, processing times and costs.
Temporary Work Visa Requirements
Travelling to Australia for some limited work and business purposes.
Activities include: highly specialised work, some limited event participation (sporting, cultural or social events) and some limited entertainment industry activities.
Visit of up to 3 or 6 months.
You must have sufficient funds to support yourself during your stay in Australia.
Meet health and character requirements.
Temporary Work Visa Processing Time
Generally processed in 2 to 6 weeks. Depends on passport nationality and travel history. It may take less time in some circumstances.
Temporary Work Visa Costs
The application costs vary according to your personal situation. Please take a
free online assessment
to determine the costs or
book a consultation
for more information.
Take the Free Assessment to determine the appropriate type of visa for your situation and then start the application process.
More Visitor Visa Information
Testimonials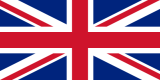 Tom
United Kingdom
3rd March, 2021