Employer Sponsored Visas − Visa Requirements − ENS Visa
The requirements for the ENS Visa have two stages:
Stage 1: Employer Nomination for a Position
Stage 2: Visa Application
Stage 1 - Employer Nomination for a Position

The employer needs to show the following:
Company is lawfully and actively operating in Australia;
Company has a sound business record and abides by immigration laws;
Company has a commitment to training staff.
Company has a genuine need for a position (occupation) on the appropriate government list;
The position is full time and for at least 2 years; and
The position is to be paid at or above a market salary rate.
Stage 2 - Visa Application

The employee needs to show the following:
Employee has the required skills for the position.
More Employer Sponsored Visa Information
Testimonials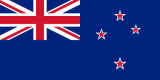 Santino
New Zealand
1st July, 2020